2022 is almost upon us! As we head into the new year, if you're like us, you're probably thinking about the year ahead and our work. One thing is sure; as photographers, we need to know what the hottest industry trends are to stay creative and responsive to our clients.
Whatever your photography specialty, it's essential to know the movement or shifts in our respective genres. Same old, same old, doesn't always produce work clients expect.
They're usually looking for something new, something creative, and something totally on-trend. That can be especially true of commercial photography. They want something utterly unique that other businesses don't have. Your photography can help them achieve that, setting them apart from others.
So we decided to do a little digging into the current photography trends. Here's what we found. We hope you find this helpful as you plan ahead and remain a skillful photographer who can make clients happy.
---
Top photography trends for 2022
---
No Filter
There's been a growing movement toward no filter photography. That puts a burden on you as the photographer to create beautiful but authentic imagery. It's likely that, if you haven't already, you will have a client ask for no filters – and minimal post-processing enhancements. What does this mean for you? That you'll have to capture the subject's inherent look and use your camera's settings to manipulate the scene without filters. The good news is that it also means that you're going to save a lot of time. There won't be hours using editing software like Photoshop or Lightroom.
Tip: Think of how good soft lighting makes us all look. Use good lighting to help you capture an authentic but nice image.
Self-Care
"Self-care isn't selfish" is a popular saying these days. We're all very aware of the importance of mental health. Good self-care can have a positive effect on our mental health. Self-love focuses on supporting mental health. So what does this have to do with photography, you're wondering? Clients, commercial or private, will be looking for imagery that captures a sense of health, lifestyle, relaxation, happiness, or self-care in action.
Tip: Work closely with your client to understand their vision for the pictures. Once again, lighting is going to be vital for setting the scene.
Older Models
This is another trend we saw develop in 2021 – older models. If you haven't noticed this one, you haven't been looking through magazine ads or television commercials. Where very young models once dominated marketing images, older models with wrinkles, grey hair, and imperfect bodies are growing in popularity. Businesses, marketers, and branding managers realize that older often means more purchasing power. They're seeking better age representation in their ads.
Diversity
Diverse models are in demand. Various kinds of diversity are more prevalent in photography because the general population is more diverse. The world is more interconnected than ever, and people are more inclusive of others who don't look like them. Just like we've seen with the demand for older models, there's a growing demand for cultural diversity and body diversity.
Tip: Always be respectful of someone's culture, race, or body when working with them. Take the time to do some background research if needed.
Candids
This is likely most relevant to portrait or wedding photographers. Candids are more popular than ever – or at least images that look candid. As a photographer, that means you have to be nimble and always ready to shoot when a subject least expects it so you can capture an expression or movement. If your subjects are nervous or "stiff," you can help them be at ease. Spend some time chatting with them before you begin shooting. Also, you must be relaxed, or they won't relax. The more relaxed they are, the more natural or authentic they will be, and the easier it will be for you to capture some good candids.
Tip: Always be ready to shoot because you never know when a great possibility suddenly happens. Be prepared to capture it!
Dark Aesthetics
Dark or moody scenes are also increasingly popular and can be beautifully dramatic. Just open the pages of any interior design magazine, and you'll see plenty of rooms painted floor-to-ceiling in one dark color. It's a cozy, elegant look that seems to wrap around you when you're in a dark-colored room. While an interior designer may have created the look, a photographer captured it. Also increasingly popular are moody portraits with soft lighting and dark backgrounds.
Tip: You can use a dark backdrop to create this aesthetic, using a wall, fabric, or paper backdrop.
Dreamy Aesthetics
Perhaps this is a result of the global pandemic, but there's an increase in the surreal, ethereal or dreamy aesthetic. Photographers can use (very carefully) smoke bombs or rely on Mother Nature to create a smoky or foggy scene. You can also use the Golden Hour light to capture or create a warm, dreamy aesthetic.
Tip: If there's no fog, use a smoke bomb. Be sure to follow instructions very carefully! They should only be used outdoors.
Social Justice
The increased attention to civil and human rights offers photographers a unique opportunity to make a difference with their images. It's best if you understand well the activity or cause you're photographing. That background knowledge can influence how you choose to capture the scenes, whether it's a protest, a march, or something else. Your images could be used by an organization to help boost their cause.
Tip: Plan ahead and keep your goals in mind as you shoot. The more you know about what and why you're shooting something, the better the results.
Bold Colors
After years of gray walls and styling, we're starting to see much bolder, richer colors seeping out into the world and into our homes. Be prepared to work with clients who want the color to be a significant part of the scene.
Tip: Remember that you're working for a client. If you don't like bold colors, that's fine. Ultimately, you want to give the client what they want. Put your own color preferences aside.
Image Orientation
Yes, we're talking orientation of images! In the last few years (we're not really sure when it all started), we've seen a move toward portrait orientation of images. It's likely due to the popularity of camera phones, which naturally orient toward portrait style.
Tip: While it's a growing trend, you'll still want to orient, either portrait or horizontal, to best fit your subject and scene.
Wedding Photography
This trend has been evolving over several years but definitely influencing the wedding genre. More and more bridal couples want a candid or relaxed aesthetic to their wedding portraits. Gone is the stiff formality of wedding portraiture! Basically, it means candid and casual photography. However, there might be times where you'll need to pose your subjects to achieve the right look.
Tip: Great wedding photography captures the essence of wedding events. It's a combination of action, portrait, and documentary photographs.
Filming from Videos
With the advancement of technology, it's easier and better than ever to capture stills from videos. You can film a scene, capture stills from the video, and shoot stills are great ways to ensure you have something great to show a client. It opens up more possibilities to generate revenue.
Tip: Get into the habit of filming scenes with a tripod. For post-processing, use software such as Adobe Premiere Pro or Photoshop.
Drone Photography
Yes, those flying saucers are affecting the photography industry. More drone photography will be the norm. Using drones for photography opens up a perspective relegated to expensive airplane flyovers for aerial photography. The technology is better and cheaper than ever, thus, making them more accessible for photographers to incorporate into their work.
Tips: Be sure to check local laws or regulations regarding the use of drones, especially for commercial photography. Special licensing is often required to shoot drone photography for commercial purposes.
Cloud
Always, always back up your files! Files are becoming increasingly larger as cameras get more technologically advanced. You'll need a storage system that doesn't disappoint. That's where the Cloud comes in! There are various ways to store your data on Cloud storage. Luckily, you can access your stuff from anywhere if it's in the Cloud. Both Google and Apple offer cloud storage.
Tip: Be sure to select cloud storage you can access from your mobile anywhere, as long as you have Wifi access.
Creative photography
This refers to things like 360° images. It's very popular with real estate agents who want a comprehensive video of a house's interior. There's also panoramic photography, which can be ideal for landscape photography. Both 360° and panoramic photography are excellent skills to have as a photographer. Clients are increasingly asking for more creative images.
Tip: Start small and work your way up when learning new technology and developing the corresponding skills. Consider renting the equipment or purchasing used.
Film photography
Yes, of course, it still exists! It never went away. Film photography seems to be experiencing a bit of a small revival, particularly among young photographers born in the digital camera age. It's popular with both hobby photographers and pros. And, really, is there anything better or more authentic than a film photograph?
Tip: Pick up a used film camera from a reputable dealer.
Nature Photography
This genre has garnered more attention recently. Perhaps like many things, it's a result of living through a pandemic or concern for climate change and its effect on the globe. Whatever the reason, people want to see the natural environment around us. If you're already a landscape photographer, that's excellent news. Thanks to the growing demand for landscape or environmental photography, this might be an area of new interest for you. This subject also relates to dreamy aesthetics or even self-care images.
Tip: Lace up your hiking boots and head out to capture some pristine nature images. Don't forget to pack an extra battery pack!
Digital Mirrorless Cameras
Brace yourself if you love your DSLR and don't want to let it out of your hands! Camera makers are favoring digital mirrorless cameras. And it's pretty obvious why! These camera systems are quieter, physically smaller, weigh less, and have excellent resolution. Plus, digital mirrorless cameras are great for travel!
Tip: Sony, Fujifilm, and many other camera manufacturers have great and cheaper versions for enthusiasts.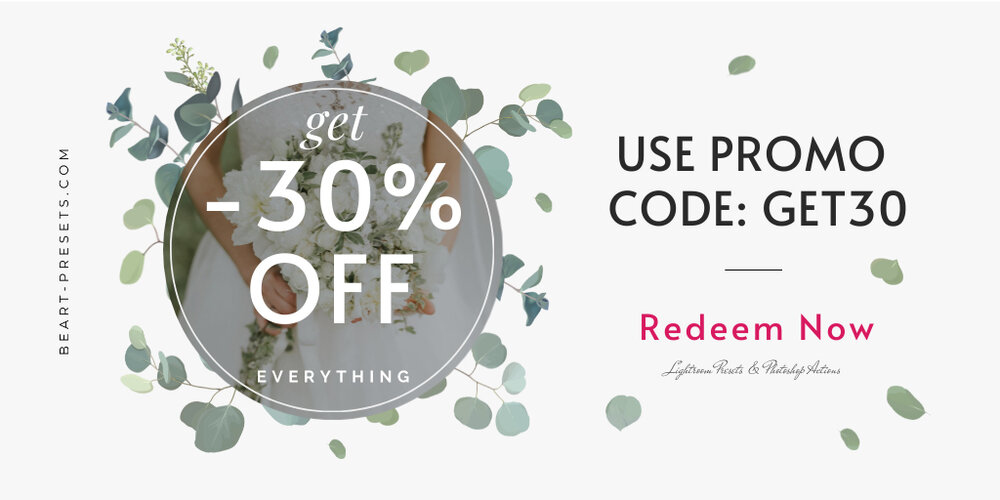 Conclusion
No filters. No retouching images. Nothing complex or busy. Along with the no-filter movement, there is the less-is-more concept. Photographers are going with simplicity and minimalism rather than running hot with filters and other methods that diminish the authenticity of an image.
We hope you found these useful. Let us know about other growing trends you've seen. Do you have any predictions for the photography industry in 2022?