Prior to this update, on mouse-down Lightroom Classic would automatically hide the Masks panel, revealing it again upon the release of the mouse. While is behavior works well when adding gradients or simple paint strokes (as it hides the panel so that the entire image preview area can be viewed), toggling the visibility of the Masks panel can become distracting when quickly making several paint strokes. 
To prevent the Masks panel from automatically hiding on mouse-down, use the More icon on the Masks panel to disable the "Auto Hide Masking Panel" option.
Note: you can also dock the Masks panel with the adjustments by dragging it into the adjustments area in the right hand panel.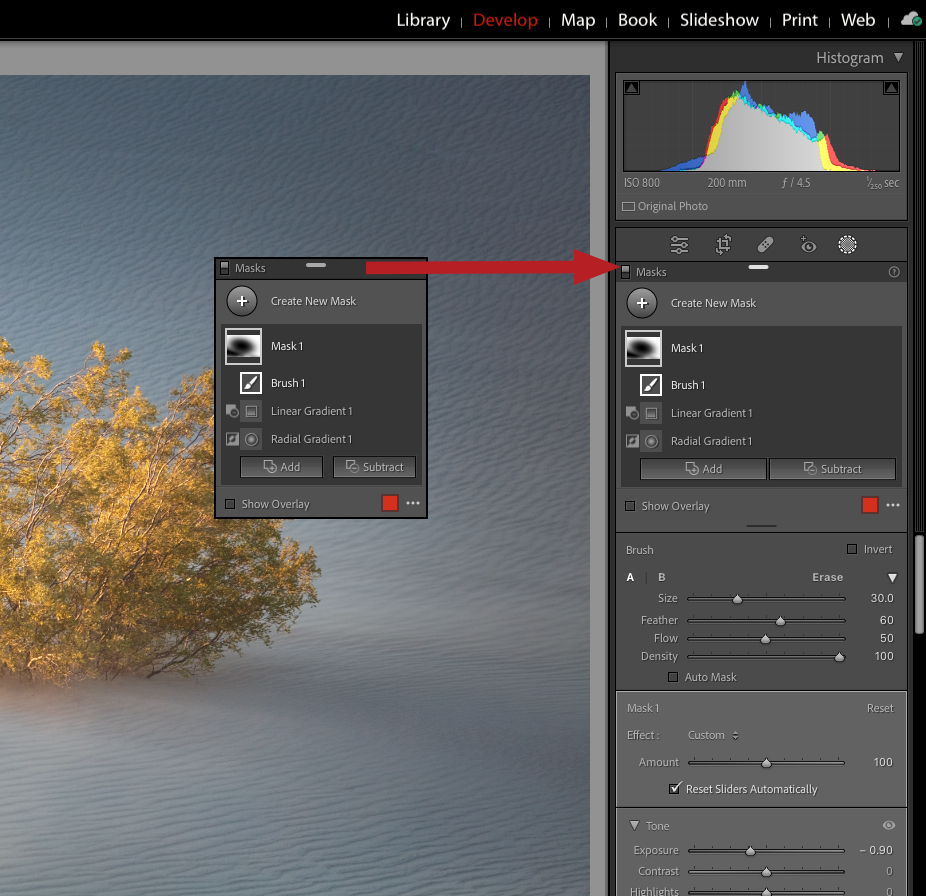 Click here (Everything You Need to Know About Masking in Lightroom Classic) for more information on Masking updates in Lightroom Classic. 
---