When transforming a Smart Object, Photoshop keeps track of the transformation settings so that if you need to transform the Smart Object again, you can reference the values in the Options bar.
If however,  a Layer mask is added to the Smart Object after it's been transformed, the transformation values will read as 100% (to include the newly added Layer Mask). 
To view the transformation values for the Smart Object (instead of the Smart Object with the Layer mask), target the thumbnail for the Smart Object in the Layers panel, click the link icon (between the Smart Object and the Layer Mask thumbnail), to unlink the Smart Object from the Layer Mask.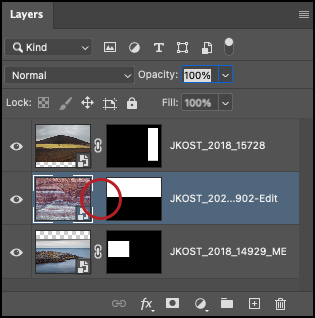 Then, choose Edit > Free Transform to view the transformation values for only the Smart Object.

For additional information about Smart Objects, view this post (15 Tips for Working with Smart Objects in Photoshop).
---