All your Photoshop 2024 Questions answered.
I recently made a tutorial on all the new features of Photoshop 2024. I got a lot of questions and comments on Youtube and various social medias, so I'll address the most asked ones here. There is also a video well worth watching above (It's more in depth).
Is Generative Fill a paid add on?
A lot of talk about this one!
Generative Credits
Adobe is introducing Generative credits. The easy way to understand this is like a phone plan or data plan. An unlimited data plan allows unlimited data, but once you pass a threshold the speed may be throttled during peak time.
If you are a paid subscriber, you will get fast processing credits. Once you pass that limit, you can still generate without extra costs, but the speed may slow down if the servers are busy.
You don't have to pay for the credits. Each month your meter will refresh.  AKA top off. You can't accumulate credits and roll them over.
You can see the amount of credits you will receive each month in this chart from Adobe's website. FAQ here
This doesn't begin until Nov 1, 2024
Main ones are
Full CC: 1000 Credits per month.
Single app (aka Photoshop) 500 per month,
Photography + Lightroom CC 250 per month. New subs after November 1 will get only 100 per month.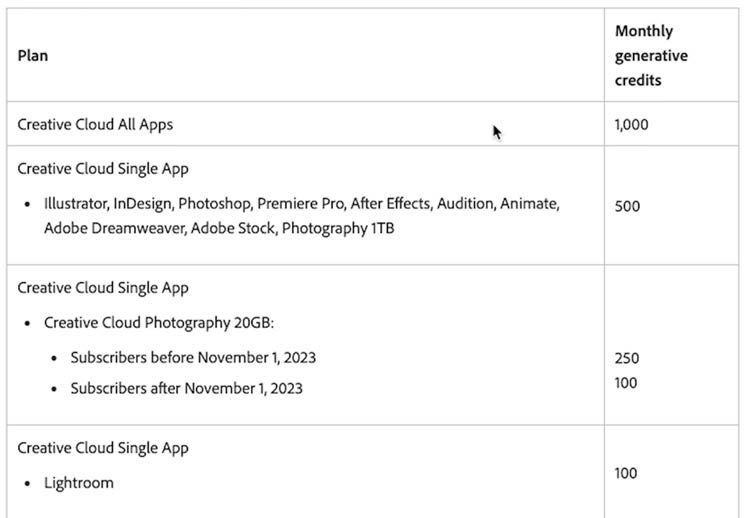 What if you run out of credits?
To be honest, Most people won't get though 1000 or even 250 credits per month. But if you do, then what? You can continue to use the feature and you may experience slow downs, or even a daily cap  (We don't know what that means yet, because it hasn't happened, but my guess is the cap is to stop people abusing the system, like starting a generation farm and selling as stock).
If the speed throttle is bad, you have the option to buy more credits fro $4.99 per month for 100. So basically it gives you priority processing, and you go to the back of the line when you use your monthly credits. They refresh each moth like the minutes on your phone.
Generative credits do not apply to the Remove tool to other ai features in Photoshop, only Generative Fill and Generative expand. Adobe express and Firefly it also applies to Text effects and Text to image.

Is resolution still limited to 1024 x 1024
As far as I can tell the resolution is increased to 2,000 pixels. (I am trying to confirm this with Adobe, as this isn't clear right now) (Not high res yet, we will discuss in a second)
If confirmed This means 2k on the longest side (1024 if it hasn't changed. I'll update this when I know for sure) If your selection is larger than 2000px  high or tall, the generated pixels will be enlarged to fit the selection resulting is a softer looking image. At selections of 2k or less, the resolution should match your image.

I have a tutorial here on how to get high resolution fills in your image, see the tutorial here adapt the tutorial to 2,000 pixels instead of 1024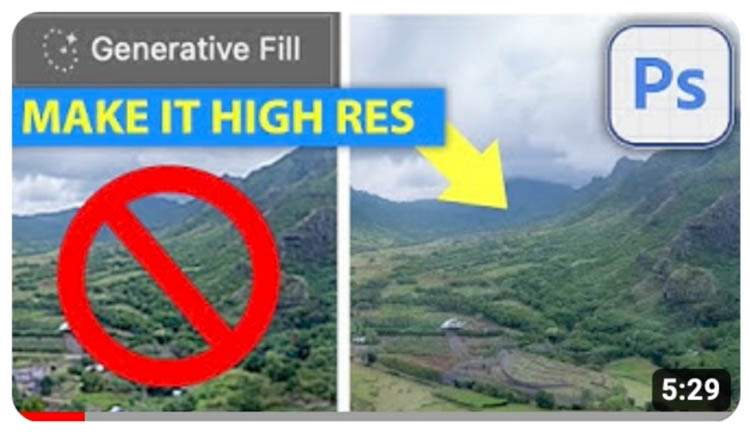 Where is High Resolution?
Here is my best guess. I don't know for sure, if Adobe had told me, I won't be able to talk about it because of NDA, but I don't, so I'm only speculating.. but it's an educated guess
On Adobe's site they say future capabilities may include Higher Resolution, may incur additional Generative Credits or additional cost. Lets examine that

If you compare to Mid journey, you have the ability to generate new images, or to upscale any of the variations.the U1-4 mean create high res on demand.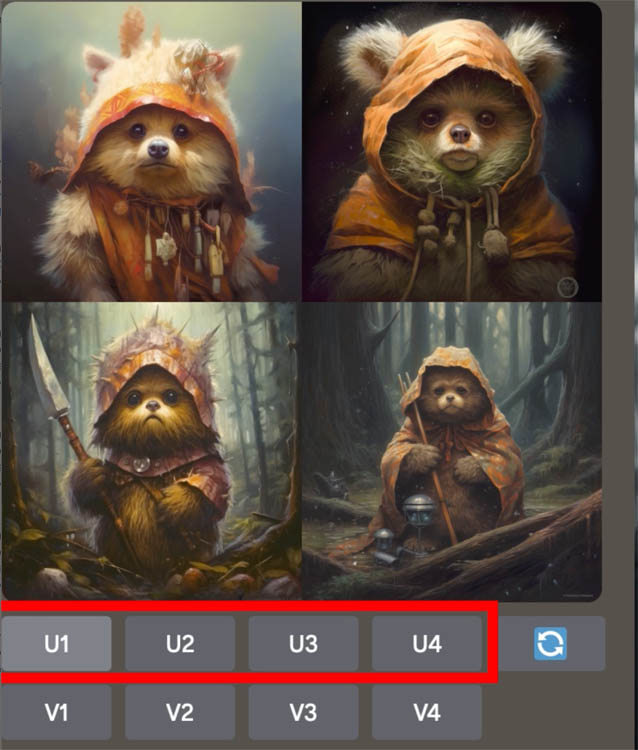 When you generate high resolution, it costs 1 credit.
My guess is Adobe will allow us to generate in low resolution (like now), but in the future we may be able to choose to redraw a variation in high resolution. This is like the current practice of using Adobe Stock for free in low res with a watermark. When we are happy with the results, we license the image and it's replaced with a clean, high resolution version.
Maybe that high res generation will cost 1 credit, or even 5 depending on the resolution. We will see.
Is it Photoshop 25 or 2024?
They are the same. Photoshop is at version 25 as an app, but all the apps in Creative Cloud 2024 are called 2024 no matter their individual app versions.


Where are my Presets, plugins etc
When you install a full dot version update, (25 vs 24.7 etc) sometimes preset and plugins might be missing or not working. (I actually had good luck with my plugins this time and they all work)
Your plugins should be in: Program FilesAdobeAdobe Photoshop 2024Plug-ins folder

The key is to not replace your old version until you can be sure everything is working.
When you choose update from Creative Cloud, don't remove old versions.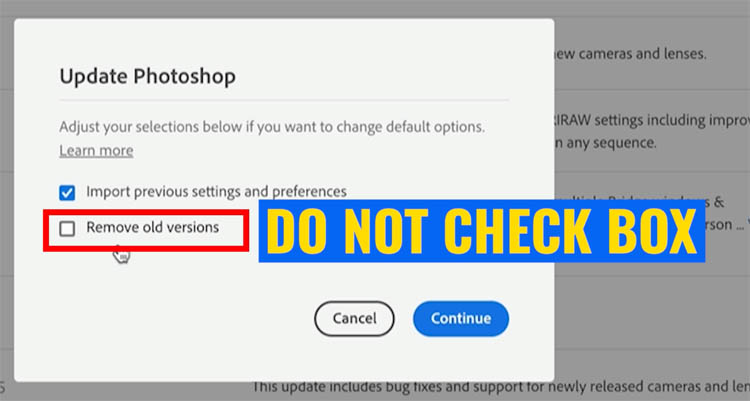 You can uninstall them later if you like.
Also if you do this, make sure you turn off Auto Update, I strongly encourage this anyway, or it could update you and wipe out your presets without your knowing. It's happened to me before.


Running the correct version of Photoshop
If you need to reinstall an older version of Photoshop you can. To get back discontinued functionality like 3D.
Click the menu in the Creative Cloud app next to the open button in Photoshop
Click other versions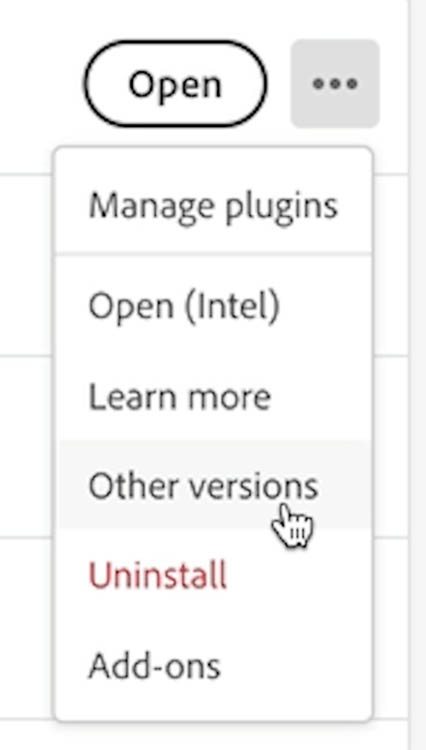 A menu will appear with other versions. You can install multiple versions at once.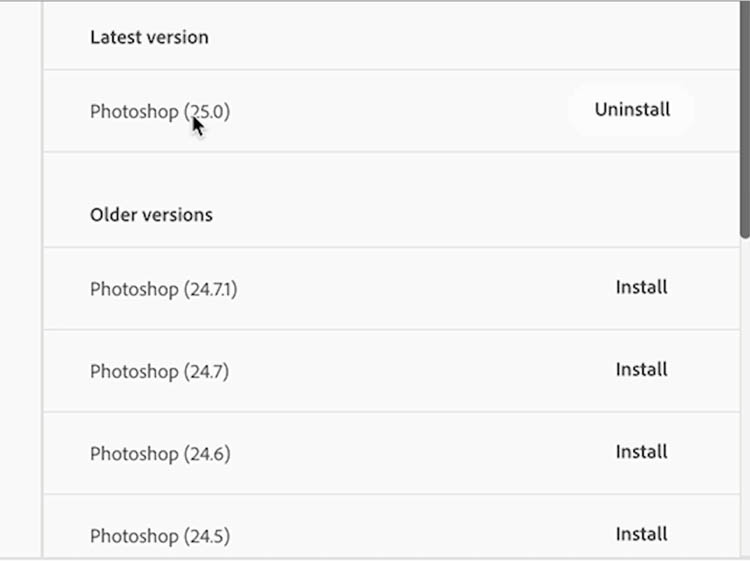 Where are the new tools?
You may have the new version installed. Make sure you are launching the correct version if the new features aren't there. You might Have added 2024, but still launching 2023. Check the name next to the icon.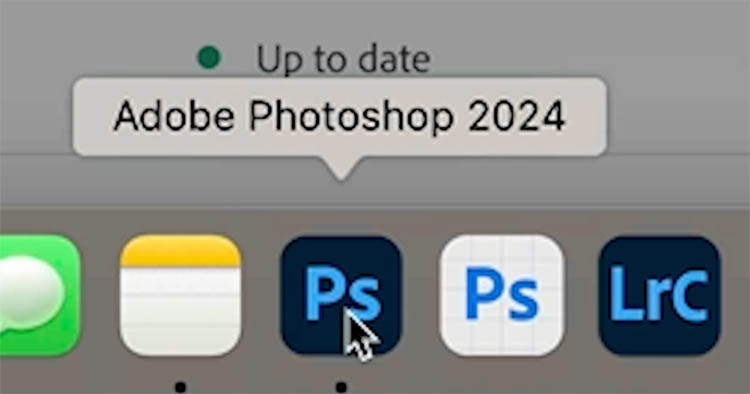 Where is the Remove tool?
If you are using a workspace that didn't include the Remove tool, generative fill or other new features at the time, they will be missing from your toolbar.
Click and hold on the toolbar options, you will see a fly-out menu.
Click Edit Toolbar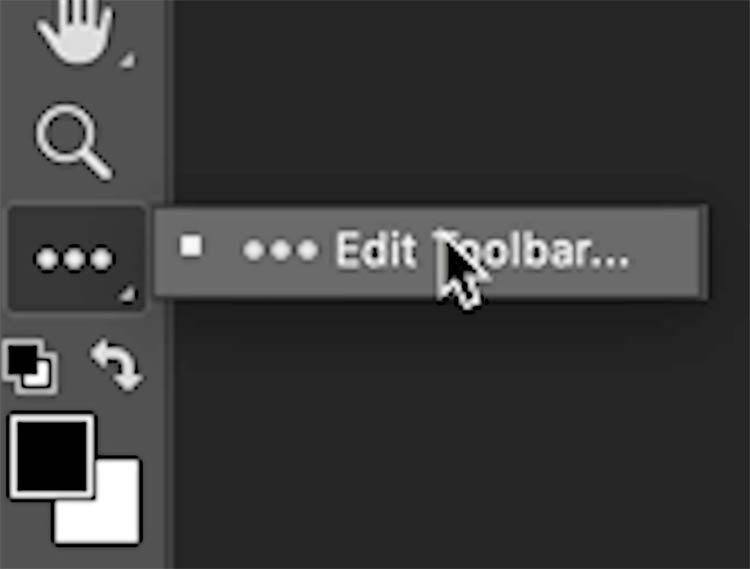 Click restore defaults and done and everything should be there now. If you had a custom workspace, update that workspace, or the tool will disappear again the next time you reset the workspace.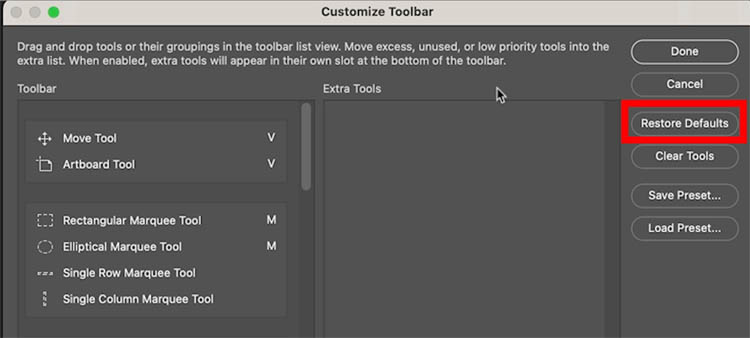 Wrong version is opening in Lightroom
When you right-click on an image in Lightroom classic, you can choose to Edit In>Photoshop
Some people are only seeing beta and can't get it to open in the regular Photoshop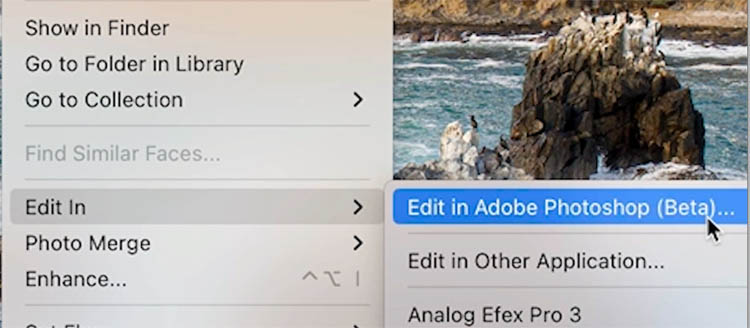 For Mac users, go to preferences>External Editing
Change the Photoshop version

When you right-click you will see the correct version of Photoshop, You can target the beta or other versions if you prefer.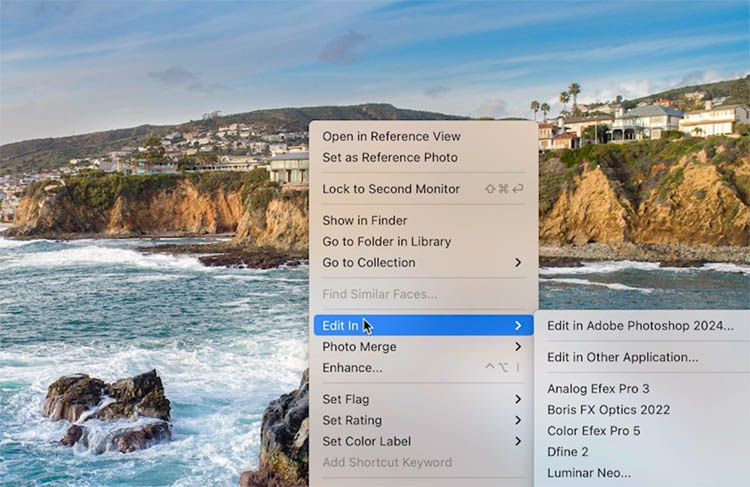 For windows users, you need to First Launch Photoshop and then when you choose Edit in, it will open in Photoshop 2024.
I hope these tips are proving useful for you.
Drop a comment and let me know!
Thanks
Colin
By the way, I heard from some people they were waiting for Generative Fill to come to the main Photoshop because they didn't want to mess with the beta. Well, it's here now.
As you may know, I made a course on Generative fill (the first and as far as I know, the only course) and everything on the course works exactly the same in the final release, except you don't have to download the beta anymore. If you missed the discount before, I thought it would only be fair to offer it again here if you are now ready to jump in.
I'll give you a week to use the code GENFILL2 to save 20%.  Grab it here (If you already bought the course, you don't need to buy again, it's unchanged, as the features are unchanged)