So why review a phone on PhotoshopCAFE? Unless you have been living under a rock, these hand-held pocket computers are so much more than a phone. In fact some people use them just for the camera and don't even have a wireless plan on them. The worn out adage goes, "The best Camera you have, is the one on you." So, I say, why not carry a better one? Besting Best with better. IN a nutshell, unless you have a DSLR or a Mirrorless camera, your phone might be the best camera you have, at least riving most point and shoot cameras.
A lot of development has gone into developing tiny sensors, lenses and computational photography. The iPhones are now capable of shooting RAW, HDR and can sense depth and more. "But It's not real photography?" I used to have this argument with photographers back when we were moving from film to digital. Unless you are shooting a film camera, time to jump off the high horse and at least be aware of the future that's coming at light speed. Having said all that, my primary camera is still a mirrorless and that took some getting used to after a digital Single reflex camera aka mirror.
I was invited to a weeklong trip in the Catskills by google last fall and we shot exclusively with the google pixel phone. That's when my eyes were really opened to the potential of these pocket cameras, installed on a phone. Some people think a phone camera is taking all the skill away. I would say the opposite. You don't have to look long to see bad photos taken on a phone camera. With things like Lightroom mobile, phone photography is a real thing, and if you actually try it, you might just enjoy it. If not, at least you have your phone to capture photos when you're not carrying your camera. What all that rant? I listen, and I hear people pushing back against phone photography. Ok on with the camera review
Watch the video above to see side by side examples of photos taken from the iPhone 15 Pro max and the previous 14 pro.
Spoiler alert. There isn't much is any noticeable difference in the photos from the 14 and 15 in normal conditions.
The big change is the addition of an optical 5x periscope lens on the 15 Pro MAX. (They use prisms to use the height, rather than the thickness of the body to increase the distance between the lens and sensor to get a longer focal length.)
There are 4 focal lengths.
The iPhone 15 Pro, is unchanged (in lenses and image quality) from the 14 range. So 14 pro, 14 Pro Max and 15 Pro: .5, 1, 2x, 3x
If you want the 5X optical Telephoto it's only on the larger iPhone 15 Pro Max. It also has a new optical image stabilization for that lens, and it works really well. As far as physical camera hardware, the only change, but there is more.
.5 ultra wide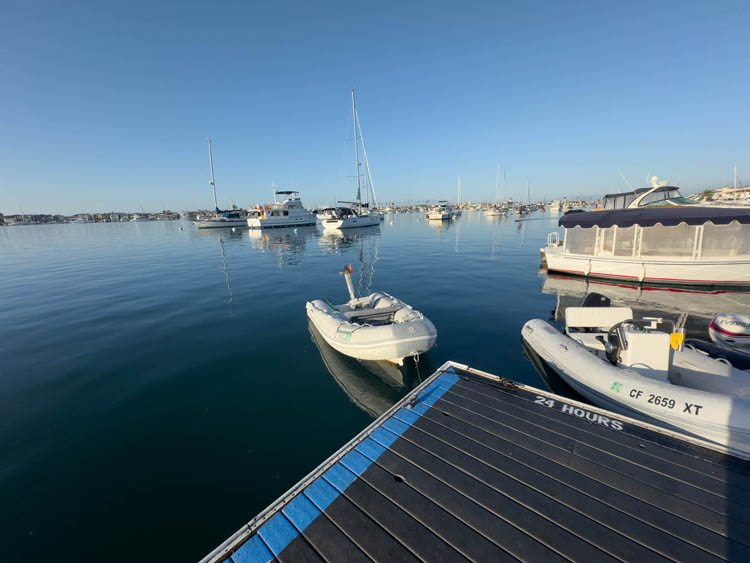 1X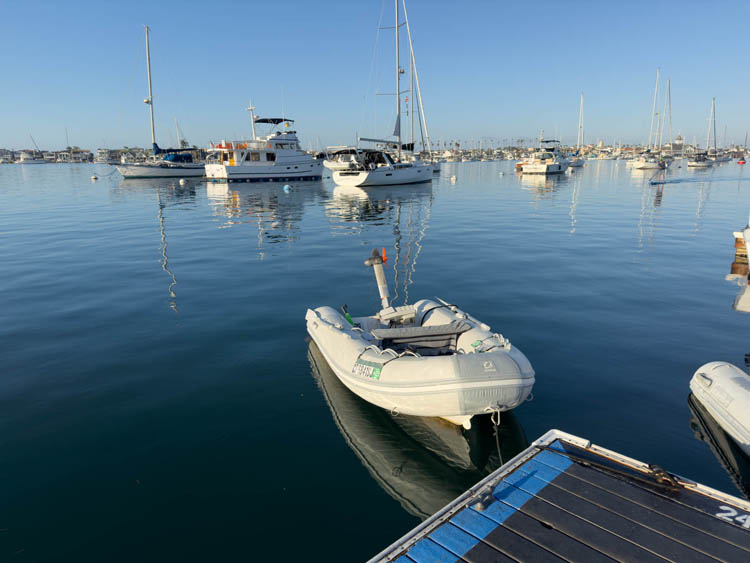 2x
3x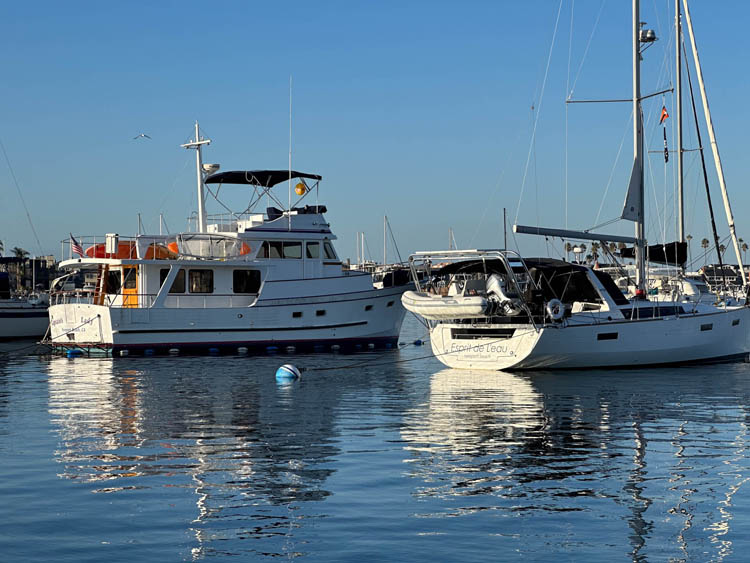 5x (15 Pro Max only)
Macro
There is a new Macro mode and it works really nicely for close up photos. This is new on all the lenses.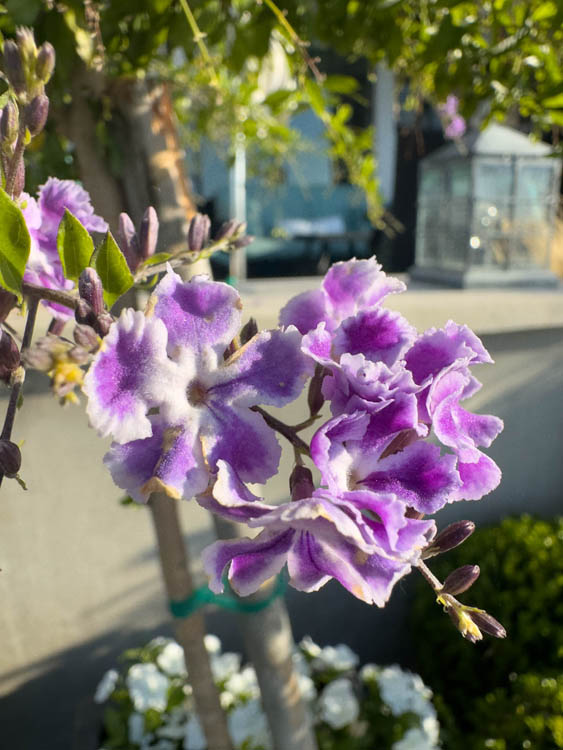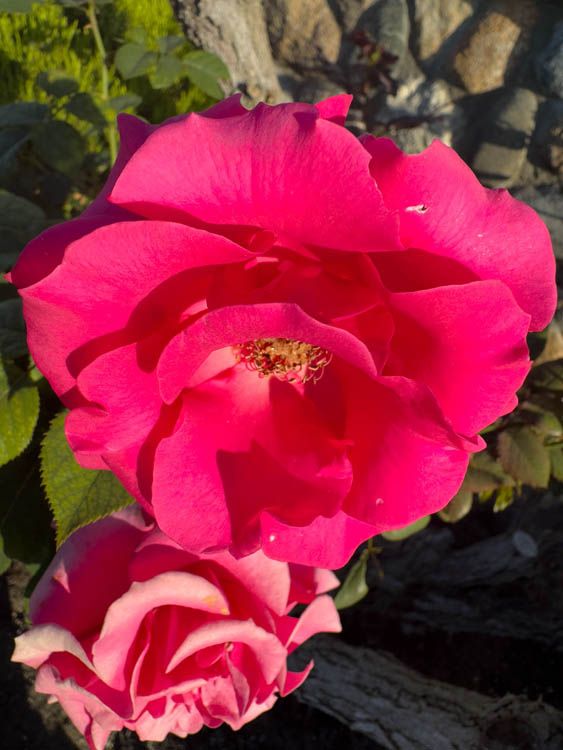 Auto depth maps.
If you are shooting a person or and animal etc, the phone will detect a strong subject and add a depth map automatically. (Portrait mode)
Tethered
You can shoot directly to disk (tethered) using Capture One for photos. We will see if Lightroom gets this, I hope so!
You can also record video directly to disk, this comes with a new log format.
RAW
Apple Pro Raw has always been a hassle to use because you turn it on, then when you relaunch the camera, it defaults to heif (or jpg) unless you tap the RAW button each time. Now you can set it to stay on raw in the preferences.
Other Changes
Since this is about camera, we focus on that (sorry for pun). But there are some notable changes.
Faster processor
USB-C Finally, you can travel with a single cable, now that (with regulation from the EU) the proprietary Lightning plug is gone and replaced by a standard USB-C. There is no fast charging, I suspect because of heat. The pro models get use-3 speeds, Which aren't the fastest available, but much faster than the old Lightning for transferring data. (Apple makes a lot of noise about being a champion for the environment. Then why did they create a ton of e-waste by introducing a proprietary cable system in the first place? And why didi it take the EU to make them adopt the standard everything else uses? //endRant #justAsking)
Titanium body
They have now changed the bezel around the edge from Aluminum to titanium. The result is a slight reduction in weight, which you can feel. Independent tests show that isn't not stronger, but a bit weaker than previous models because of the glass on that back.
Action Button
The silence switch is now a programmable action button. I set mine to launch the camera. Yes! Small, but huge when I think about all the shots I missed because I couldn't launch the camera fast enough.
Battery Life
Battery life hasn't changed. Although Apple touts staggering numbers (staggering how they got them) in real-life, It's still kind of bad. If you are out all day, you'll still need a charger with you. (Google Pixel 5a and 6a are true all-day battery monsters).
Color
Overall the color is nice, maybe a little too enhanced. But be aware of surrounding colors causing a serious shift. See the video for examples in action.
Buying advice
If you upgrade every year, then do your thing, but don't expect much of a change.
If you are on the iPhone 14 pro and want to upgrade to the 15Pro just for the camera, you won't notice much if any difference (unless you are doing macro). Maybe skip this version unless USB-C is worth it to you.
(remember your AirPods, Magic Keyboard, mouse, twin wireless charger and Apple Remote are all using Lightning. (Bring on the waste as we dump perfectly good products for a different charging port).
If you want the Longer telephoto lens, then the iPhone 15 Pro MAX it is. (I begrudgingly got the bigger phone for this, but its lighter than previous Pro MAX).
If you have an old iPhone and need a new one. These are quality devices with great cameras. The imaging quality is really good and it's a solid upgrade. I'm not suggesting they are bad, they are really good, just largely unchanged from the last model.
Hopefully this info helped you
Colin